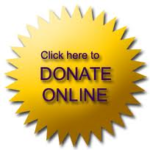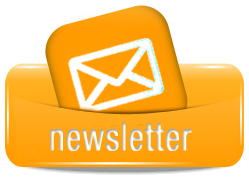 U.S.A. Donors can also give by check payable to:
SAMS-USA, PO Box 399, Ambridge, PA 15003. Memo: -
Diocese of Toliara
or
McGregor Support
Come
The harvest is plentiful and the workers few!
Mission trips to Madagascar
We welcome mission trips for multiple purposes in southern Madagascar. Please contact Betsy Wenzel (jpbetsy @ gmail.com) for information about mission trips.
Here is a Short Term Mission Kit for interested parties.
Other useful resources: information on the Malagasy language, the Bible, and the Diocesan Holy Communion Service booklet.
Sabbatical Studies
Spend your sabbatical working on projects such as developing healing ministries, teaching our evangelists' classes, and working in primary evangelism. Contact Bishop Todd about potential sabbatical time.
Short Term Mission Trips are many and various!
Bring YOUR skills and gifts!
Lisa Gustinelli visited in 2011, 2012 and 2014: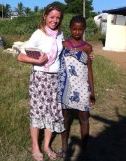 I traveled to Madagascar in the Spring of 2011 with "I Want To Learn English" (IWLE) and was deeply touched by what I saw and experienced. In the remote village of Toliara, the Malagasy people were living in extreme poverty yet were visibly thankful for even the smallest things in their lives. When I returned to Florida, I couldn't get Madagascar out of my mind…or my heart and felt compelled to return. – Lisa Gustinelli
Lisa Gustinelli holds a Master's degree in Education and currently teaches Latin and French at Saint Andrew's School in Boca Raton, Florida. She is a board member of IWLE. To donate or learn more about her mission please visit her website http://madagascarinmyheart.org or blog http://madagascarinmyheart221.blogspot.com
Bruce, Shay, Abigail & Avery Mason visited in 2012, 2013, 2015 and 2016: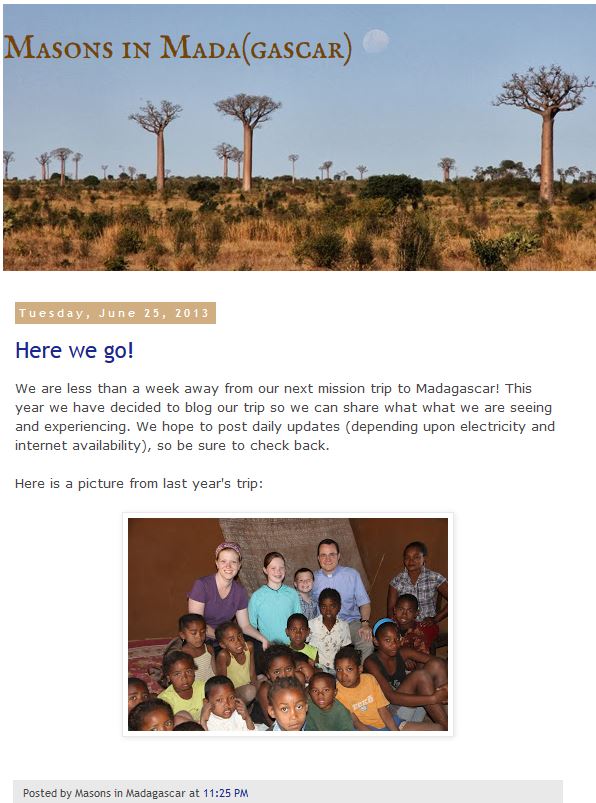 Simon, Sue & Matthew Babbs visited in 2014, 2015 and 2016: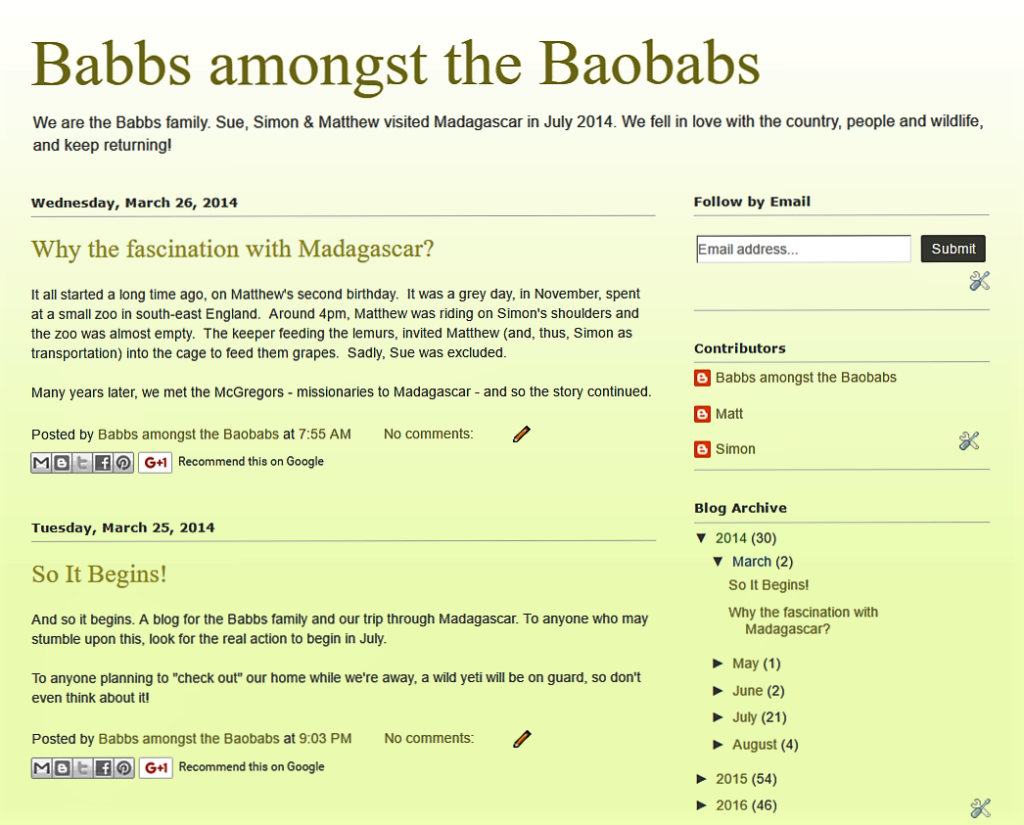 Paul & Maggie Simmons accompanied Simon & Sue Babbs in 2016:
Click on the following links for their stories of trips to Toliara:
Dick & Ann Tullie, SAMS Bridgers in 2014
Glen Tracy & Eric Robison's landscaping visit in January 2015 (see pages 10, 11 & 13)
Jacky Lowe, SAMS Bridger in 2015
Wendy Bellmore, SAMS Bridger in 2016
DownLine Ministries brought 10 of their students to Toliara, Madagascar in 2008 to hold a discipleship training conference. Watch their video!