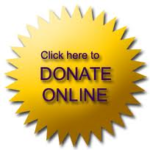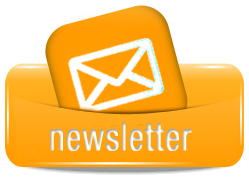 U.S.A. Donors can also give by check payable to:
SAMS-USA, PO Box 399, Ambridge, PA 15003. Memo: -
Diocese of Toliara
or
McGregor Support
Evangelism
Bishop Todd and Rev. Patsy have seen that a holistic ministry of evangelism, education, and economic development has provided hope to the people of Madagascar. Partners elsewhere in the world help to support these ministries.
The Diocese trains, sends out, and supports priests and evangelists as they travel across the area, sometimes to reach places that are up to six days away from the Cathedral.
The evangelists can utilize tools provided by the Diocese, including the Campus Crusade "Jesus Film" in relevant language and spoken Bible study on a device the size of a walkie talkie.
In addition, PRP and the Diocese helps to establish the building of churches for people to gather to hear the gospel. Over the next eight years, the diocese has a goal of building 72 churches. The Diocese baptizes and confirms hundreds of people each year.
Evangelism Update October 2017
Catechists training
To the glory of God we have expanded our training that was initially designed for the catechists to include preachers, cup bearers, and exorcists. We have continued to sponsor training for 67 student catechists. We now have officially trained 18 Catechists who are recognized by the Diocese. By the end of the year we hope to have trained at least 150 new lay leaders. This eases the work of the priest, who has pastoral oversight over 7-15 churches. It would be so strenuous to do all the work without lay leaders partnering in this team work.
New church plants:
We now have 80+ churches in the Diocese of Toliara (in 10 parishes and 4 districts). We have dedicated a number of churches since May 2016: St. Andrew's in Motombe, St. James in Ampansinapoana, St. David's in Miandriavazo, All Angel's in Ankiliabo and one in Betioky Parish which is completed but not yet named. It will be dedicated in the spring. We also laid the foundation of a new church in the Fenoarivo parish on Saturday, October 14th 2017.
Evangelism training:
We have 17 student evangelists presently. We trained 14 students this past year and we have 8 new students – 4 from other dioceses (Mahajanga and Toamsina). 5 have returned to their own Dioceses.
Pray for these students, that the Lord will keep them and strengthen them through their placements.
We are in the process of revising and upgrading the level of training so as to fit in recommendations from the province for us to offer a valid certificate and diploma in Theology for everyone who trains at the center.
Churches construction:
We continue in partnership with ICM (International Cooperating Ministries), who have now built three churches for us since August 2016.
We are also looking at building at least 5 temporary churches in areas where Christians are worshipping either under a tree or in a classroom or rented space.
We have 2-3 remaining geographical districts in our Diocese without any Anglican church presence. Please keep praying that the Lord will continue to expand his kingdom and that His will will be done on earth as it is in heaven.