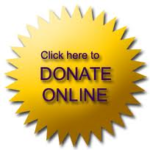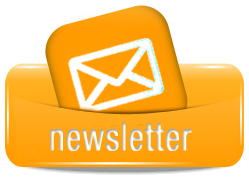 U.S.A. Donors can also give by check payable to:
SAMS-USA, PO Box 399, Ambridge, PA 15003. Memo: -
Diocese of Toliara
or
McGregor Support
QUICK MINISTRY UPDATE:
After a weather delay, missionaries Kevin and Donna Steckline arrived in Toliara about a week ago. The day after they arrived they traveled with the bishop, a team of evangelists, a local doctor, and two nuns to set up a clinic in a remote village. Over 200 patients were treated, prayed for, and annointed. They've been holding clinics most days since their arrival, with great success.
From Kevin and Donna: "All is well, feeling great and staying healthy and enjoying meeting and ministering to the Malagasy people. They are beautiful, kind and patient. So many things come to mind, I can't think of what to tell you! So I'll leave it at this. Just know your prayers are effective and appreciated."
Looking forward to sharing photos and stories of this precious time!
-People Reaching People
Rev Patsy writes from Toliara:
no flights again today. The Stecklines (who have arrived from USA to lead a medical mission) are still stuck in the capital Antananarivo, and are still unsure about the flight time tomorrow.
Dr. Zoe and her group, who were supposed to arrive tonight, are still 9+ hours away with a broken down car. They got it fixed and should be on their way tomorrow.
Medical Mission will take place on Saturday at the expected village. I am sure there will be many people waiting since they expected the group to also come on Friday.
There has been lots of wind but only sprinkles of rain in Toliara.
We have had a call from someone in Tamatave, where the Cat 4 cyclone hit badly, and it has been reported that 10 women from the Anglican Mothers' Union were killed. Thanks for keeping their families and the church in prayer.
Deacon Donna and Kevin Steckline arrived in Antananarivo safely and were due to fly out to Toliara today (Wednesday March 8th) to lead a medical mission in the Diocese, but all flights are canceled due to Cyclone Enawo which is hitting the northern part of Madagascar and Antananarivo. (For more info on the Cyclone see https://www.nasa.gov/feature/goddard/2017/enawo-southern-indian-ocean).
Thankfully Toliara is fine but this is the strongest storm to hit Madagascar in 13 years and massive amounts of rain are expected along with flooding, power outages and destruction of homes and roads etc.
Please pray for Madagascar and her people and that Donna and Kevin remain safe and get to Toliara as soon and possible!
Whatever you feel about the political rhetoric, please read this heart wrenching article in the New York Times, which covers the famine and drought in the Diocese of Toliara, southern Madagascar.
Latest News on the Famine: 16th December 2016
People have been reduced to eating toxic locusts as a result of the food shortages affecting Madagascar, Malawi and Zimbabwe. The Anglican mission agency USPG, which is supporting local Anglican churches to respond to the crisis, say that the extensive hunger has been caused by a combination of drought and erratic rains across the region. Read more
here