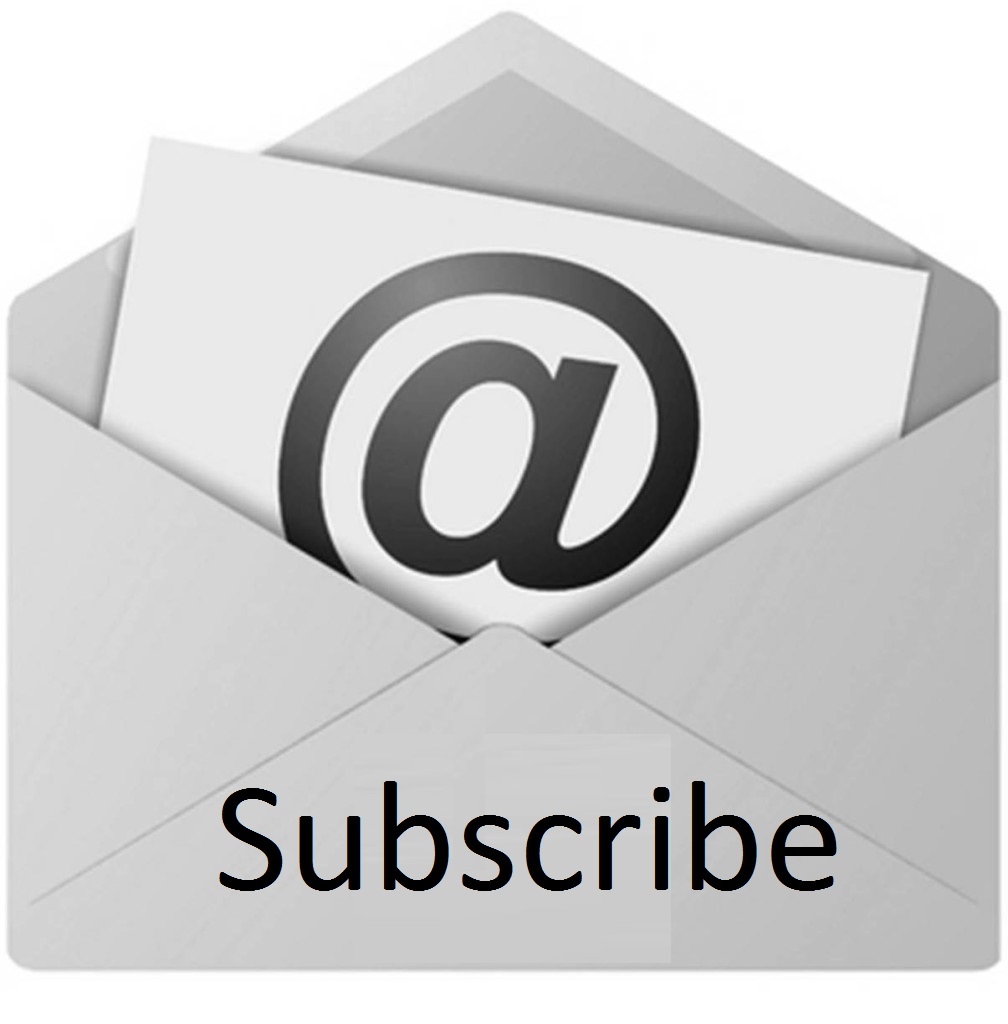 U.S.A. Donors can also give by check payable to: SAMS-USA, PO Box 399, Ambridge, PA 15003. Memo: - Diocese of Toliara  or  McGregor Support
Construction underway of church in Ankiliabo, Mahabo Parish, December 2016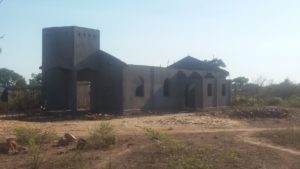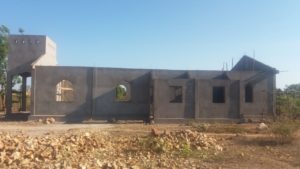 Celebrating the 10th anniversary of Rev. RANDRIANAVALONA Lovaniaina Faby being Priest and Dean at Morondava. Thanks be to God for His grace and prayers for Rev. Lova to be strong.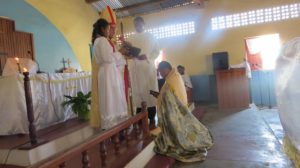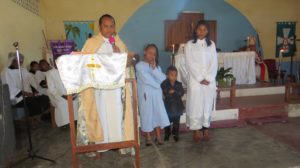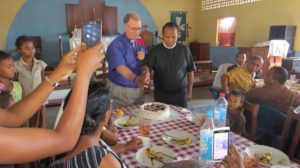 Signing of the Memorandum of Understanding between
Trinite Masina (Holy Trinity), Sakaraha & Trinity Church, Potsdam, NY
27 November 2016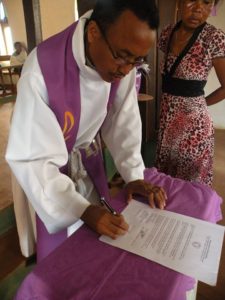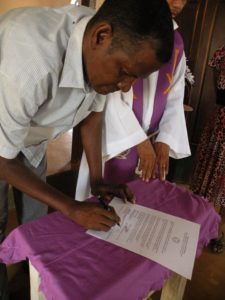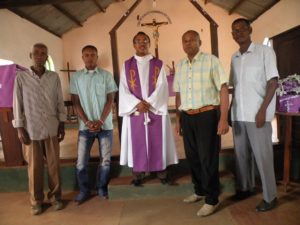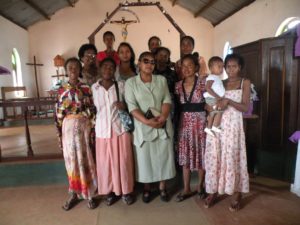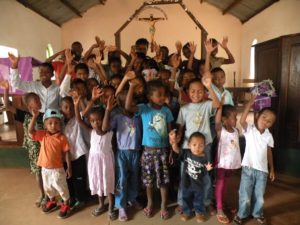 Voninahitra anie ho an'Andriamanitra ! Notokana ny 23-10-16
Glory to God! The tower at St Lioka's, Ankilifaly, Toliara was dedicated on Sunday 23rd October, 2016, with Bishop Todd & Rev Patsy McGregor present to join in the celebrations!