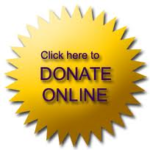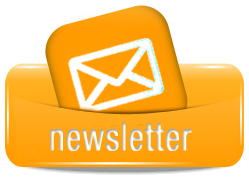 U.S.A. Donors can also give by check payable to:
SAMS-USA, PO Box 399, Ambridge, PA 15003. Memo: -
Diocese of Toliara
or
McGregor Support
News update: 26 August 2016 
A Shaman's Journey to Jesus
"For my thoughts are not your thoughts, neither are your ways my ways," declares the Lord. "As the heavens are higher than the earth, so are my ways higher than your ways and my thoughts than your thoughts." (Isaiah 55:8-9)
As we travelled back to Madagascar this summer for our fourth mission trip in 5 years, we were once again filled with great excitement and expectation about how God might use us. We have seen God do some incredible things during our previous visits, and He always has a surprise in store for us. This trip proved to be no exception. As it turned out, God invited us into a beautiful story of salvation, healing and grace that has left us utterly astounded.
We spent the first half of our visit ministering at the Iris Ministries Base in Antananarivo, the capital city of Madagascar. This was, itself, an incredible experience. For the second half of our trip, we returned to the south of the country to minister in the Anglican Diocese of Toliara alongside Bishop Todd and Rev. Patsy McGregor.
On our first Monday night in the south, we returned to St. Luke's, Ankilifaly, to lead a healing service. Immediately following the service, we were brought to the home of a local Shaman named Remamy who lives in the slum directly adjacent to St. Luke's. This visit had been pre-arranged, and we were told that Remamy had agreed to allow us to come and pray a blessing over his home and his family. Bishop Todd and Rev. Patsy have known Remamy for many years, starting when they lived next door to St. Luke's during their early years in Toliara. Over the years, Bishop Todd and Rev. Patsy built a good relationship with Remamy and his family and some of Remamy's children became Christians. In fact, Remamy's daughter Nolavy even married one of the clergy in the Diocese, Rev. Victor.
But despite the fact that Remamy saw a positive transformation in some of his own family members, he personally resisted turning to the Christian faith. His resistance was both practical and spiritual. As a shaman, Remamy is in charge of ensuring that his community keeps the religious requirements of their traditional religion. He essentially functions as the local 'priest'. This is an important leadership role in the community and is the source of his family's income. Remamy knew well that becoming a Christian would require him to turn away from shamanism and give up his family's income, which he was reluctant to do.
We also learned that Remamy was very aware that he was 'inhabited' by the spirits of his shamanistic religion. Therefore, he was afraid to enter a Christian church as he believed that the shamanistic spirits within him would publicly manifest and cause embarrassment for him and his family. This created a barrier for him to join his Christian family members when they attended church.
As we entered Remamy's home, we were first greeted by several young adults and children (and many cats, dogs and chickens). When Remamy entered the room, we were a bit nervous, not knowing exactly what he expected of us and what God wanted us to do. His having agreed to have us come and pray a blessing was apparently a very big step for him. We felt led to begin by simply engaging in casual conversation (with Nolavy translating) and asking about his grandchildren and about his health. We learned that Remamy was struggling with his health, including issues with his heart and back, and had not slept well for a long time.
Bruce then felt led by the Holy Spirit to share his own testimony of healing, and as he shared he explained about Jesus being the only true Healer. Remamy listened very intently, and after Bruce finished Remamy told us that if he could feel Jesus healing him like Jesus had healed Bruce, he would turn his life over to Him. We were rather shocked by the directness of Remamy's statement and realized that we had a bigger opening with him than we had expected.
Not wanting to overstep our bounds as guests in Remamy's home, Bruce asked Rev. Victor if it would be okay to pray directly for Remamy's healing. Rev. Victor assured us that they all wanted Remamy to be healed, so we should "go for it." So we did! We felt led by the Spirit to begin by explaining the importance of forgiveness in the healing process, and then we asked Remamy if there was anyone he needed to forgive. He indicated that he did need to forgive, so we led him through several forgiveness prayers. Through this process, he was able to be released from the unforgiveness he had held in his heart. It was at this point that we began to pray directly for his physical healing. Bruce laid hands on him, and we couldn't wait to see what God was going to do for Remamy. It has been our experience that forgiveness opens the door to all kinds of healing. After praying for only a few minutes we stopped and asked him how he was feeling. He told us that as we prayed, he could feel God touching him, and that he was now feeling much 'lighter'. We were obviously overjoyed to hear this!
Given what Remamy had told us about his willingness to follow Jesus if he could feel Jesus healing him, Bruce felt led by the Holy Spirit to explain to Remamy what he needed to do to accept Jesus and become a Christian. Remamy listened closely and said he understood. We then paused and, believe it or not, weren't sure exactly what to do next. What was happening was so much more than we had expected when we had first arrived. We were struggling to grasp what was actually transpiring. But Bruce felt strongly nudged by the Holy Spirit to go ahead and ask Remamy if he would like to accept Jesus as his Lord and Savior. With barely even a pause, Remamy said yes!
It seemed quite apparent that Remamy's 'yes' came as a huge surprise to everyone in the room. Personally, we were both shocked and thrilled. Bruce then led him through the prayers necessary to accept Christ and, just like that, Remamy switched sides, leaving the kingdom of darkness and entering the Kingdom of Light! Hallelujah! We told Remamy that it was absolutely essential that he now choose to walk in the light rather than the darkness. He nodded in affirmation and with a smile said that he truly felt happiness in his heart. Bruce told Remamy how excited we all were to now have Remamy as our new Christian brother, and Remamy seemed very happy to hear this as well. Next we prayed for him to be filled with the Holy Spirit. With great joy, we then left Remamy with his family and promised to visit later in the week.
Bruce and Bishop Todd visited Remamy two days later. To our great joy, Remamy shared that his back pain was gone and that he had been able to sleep through the night for the first time in ages. He shared that he had also had two dreams. One was of his wife going into the church (though for some reason he did not to go in) and the other was of a tall 'white' man motioning for him (Remamy) to go with him. He also shared very openly about his struggle over how to provide for his family. He knew he had to give up being a shaman, but was still very anxious about how he would replace that income.
In response, Bruce shared with Remamy Jesus' teaching in Matthew 6 about how God doesn't want us to worry about our lives but rather to trust Him to provide for us. Bishop Todd and Bruce then laid hands on Remamy and prayed over him. They prayed for the Holy Spirit to come upon him and bring Remamy clarity and peace. They also prayed that any evil spirits would leave him. After they prayed, they asked Remamy how he felt. Once again Remamy said he felt lighter, but he also said that as Bruce and Bishop Todd were praying he actually saw a vision of Jesus. Jesus had appeared in the vision in a long white robe and he had very long hair. In response, Remamy told us that since God had now appeared to him, it was clear that he had to follow the ways of God. Bishop Todd planned to visit Remamy the following week to pray for him again.
All in all, this was an utterly amazing experience for us, and we are rejoicing with the angels in heaven that Remamy has come into the Kingdom of God! We ask everyone to please pray for Remamy and his family as they make this huge transition. Please pray for God's provision for them, and for protection from discouragement and fear. Pray for them to trust God with everything — and to be filled with contentment, joy and faith. Once again we have seen how true it is that with God ANYTHING is possible and that His plans, His thoughts and His ways are always perfect.
UPDATE – On August 15th, one month after he gave his life to Christ, we learned that Remamy passed away while in the hospital as he was trying to pass a kidney stone. His death came as an incredible shock to us (and to his family). We had figured that God was going to use him to be a powerful witness to his community through his new found faith. But our shock has quickly transitioned into further amazement at God's perfect timing and plan. In the space of one month, by the sheer grace of God, Remamy is now in heaven and is able to see Jesus face to face. He was able to have a Christian funeral, in a Christian Church, with his family surrounded by Christian love and care. According to Bishop Todd, there was an overflow crowd of between 300-350 people at Remamy's funeral, filling both the church and the courtyard outside the church! This gave Bishop Todd the opportunity to proclaim the Gospel to all those present. So it would seem that while Remamy wasn't able to be a witness through his life, he has definitely been so through his death. How can we not rejoice in this!
Also, the Father, in his incredible love, has spared Remamy from the difficult struggle of transitioning out of Shamanism, and perhaps even the temptation to abandon his new faith. Plus, we learned that his family spent time praying together every night over the past month since Remamy's conversion and had time to begin planning for how to provide for the family without Remamy's income as a Shaman. They are, therefore, in a better place after Remamy's passing than they would have been otherwise. What an incredible God we have! His plans are always perfect, and he overflows with love, mercy and grace.
We are deeply humbled by how God used us in His plan to bring Remamy into the Kingdom – both on this earth and in heaven. Please now pray for Remamy's family as they work through their grief and sorrow and are faced with the hard reality of needing to find new sources of provision. We pray that many will come to faith in Jesus through the testimony of God's provision for them.
"Where, O death, is your victory? Where, O death, is your sting?" The sting of death is sin, and the power of sin is the law. But thanks be to God! He gives us the victory through our Lord Jesus Christ.(1 Corinthians 15:55-56)
— Shay and Bruce Mason