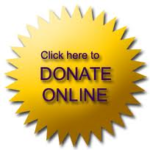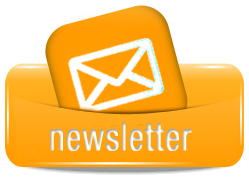 U.S.A. Donors can also give by check payable to:
SAMS-USA, PO Box 399, Ambridge, PA 15003. Memo: -
Diocese of Toliara
or
McGregor Support
Patsy's books
A Guest in God's World: Memories Of Madagascar
This book describes one woman's journey to and through Madagascar – a journey that took eleven long years, and still remained incomplete. But this is not the journey of a tourist, or of an academic explorer, or even a curious missionary. This is the journey of Patricia McGregor, a simple, humble American woman whose worldview emerges out of her relationship with God, and her plain life as a wife and mother. As she struggles to find meaning in the simple experiences of life, her journey to Madagascar and her eleven-year stay and service there becomes a deep odyssey into her own restless soul, until she comes to the astonishing discovery that for a Christian the ultimate rest is found in ultimate restlessness!

The Detour: An Off-Road Safari

This book opens a window into the heart of a loving missionary wife and mother dealing with the challenges of ministering in a different land. Refreshingly transparent in expressing her feelings, Patricia McGregor, with beautiful simplicity, tells it like it is, the joys as well as the sorrows. On occasion, too, her husband, Bishop Todd McGregor, as well as her daughters, Corbi and Charese (ages 15 and 16 at the time) share their thoughts. It is a moving saga, filled with adventure and surprise. The author has remarkable ability of seeing spiritual applications in the common things that happen every day. Life for her is a journey of obedience in the bonds of Christ. The road has many twists and turns, but even detours along the way serve to enlarge experiences of God's faithfulness. To be sure, keeping the priorities of the Kingdom in order is not easy. There is a cross in it. Yet, however difficult the task, the love of Jesus shines through, and she makes you want to follow Him. Reading this book can be a tonic for your soul. Robert E. Coleman Distinguished Senior Professor of Evangelism and Discipleship Gordon-Conwell Theological Seminary

"Patsy spoke to us, as we gathered as bishops' spouses at the 2008 Lambeth Conference in Canterbury, England. She spoke, with tears running down her face, of God's call to her husband, Todd, to return to Madagascar as a bishop. God's call to Todd was, inevitably, a call to Patsy, too. But Patsy couldn't see what she would have to offer God, until God reminded her of the story of the widow's mite. Patsy was to offer whatever she had, however inadequate it felt. God would know its value and how to use it. Tamana describes how Patsy came to be just where God needed her and her gifts. But also how, in the generous, humourous love of God, Patsy realised that she was being given what she needed, as she offered what she had. Patsy describes the poverty, the illness, the sheer effort of life in Madagascar without sentiment. But she also describes the riches of love, interdependence and community." Dr. Jane Williams, Tutor in Theology, St. Mellitus College, London and Chelmsford, and wife of the former Archbishop of Canterbury. Tamana is The Rev. Dr. Patsy McGregor's third book about her missionary experiences in Madagascar and Kenya with her husband, The Rt. Rev. Dr. Todd McGregor. Tamana draws upon her journals, reflections from the windows of their residence in Ankilifaly, Madagascar, conversations with others, and other resources she relied upon while living in Ankilifaly. To facilitate readers' reflections about their own spiritual journeys and challenges, each chapter concludes with "Opportunities for Personal Reflection." These sections highlight experiences described in the chapter and suggest questions for thought, reflection, and prayer concerning the chapter theme and the reader's own spiritual growth. Opportunities for Personal Reflection may guide individual exploration and discovery as well as structure and focus small group discussion.