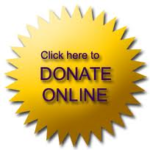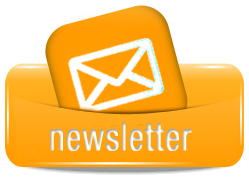 U.S.A. Donors can also give by check payable to:
SAMS-USA, PO Box 399, Ambridge, PA 15003. Memo: -
Diocese of Toliara
or
McGregor Support
Pray
Specific Prayer Requests – 27 November 2017:
Pray for Rev. Canon RAZAFINDRALAMBO Samitiana Jhonson, and his wife, Holy, as they prepare to move to Toliara where he will be the new assistant bishop of the Diocese
Pray for additional godly leaders to be raised up and serve as clergy for the Diocese of Toliara.
Pray for donors supporting the McGregor's ministry and the Bishop Todd and Rev. Patsy McGregor, Diocese of Toliara Endowment Fund.
Pray for the arrangements to set up a Children's Sponsorship Program
Pray for the transition for our new missionaries, Rev. Derek and Jane Waller (CMS) and upcoming arrival of Jacky Lowe (SAMS).
Pray that the plague in Madagascar will be contained, especially in the cities of Antananarivo and Tamatave, and for families as they mourn loved ones.
General Prayer Requests:
Pray for God to send out workers into this vast harvest! The harvest is very plentiful here but the workers are very few.
Pray for God to equip and empower the clergy, evangelists, catechists and laity to spread the Good News of the Gospel to all around them.
Pray for more Malagasy priests to be raised up and trained for the Diocese. As the numbers of Churches increase, the Diocese needs more priests.
Pray for a spirit of love and unity amongst the Church workers.
Pray for the ease of acquiring land titles for the building of more churches – there are funds and congregations, now we need the land!
Pray for Madagascar and the government, that the leaders would bring political and economic peace to this struggling nation.
Pray for Todd and Patsy's daughters, Corbi and Charese, and Corbi's husband Joe, who all live in the United States
Weekly Prayer Calendar:
Here is a great way to pray for the McGregors and the Diocese:
Sunday: Favor with God (spiritual revelation, anointing, holiness)
Monday: Favor with Others (new church plants in communities, ecumenical relationships, government leader relationships, ministry teams, additional Malagasy and International staff)
Tuesday: Increased Vision (wisdom, discernment, enlightenment, motives, guidance for the Diocese of Toliara)
Wednesday: Spirit, Soul, Body (health, character, attitudes, spiritual and physical wholeness)
Thursday: Protection (travel, temptation, deception, enemies, spiritual warfare)
Friday: Finances (setting priorities, blessings, economic development projects, Cathedral, additional churches, Women's Center, Miaraka Resort and Spa, future Micro-finance projects)
Saturday: Family (Todd, Patsy, Charese, Corbi and Joe Sandoe, extended family members)