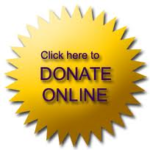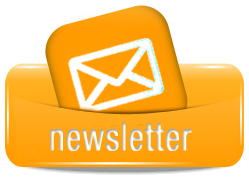 U.S.A. Donors can also give by check payable to:
SAMS-USA, PO Box 399, Ambridge, PA 15003. Memo: -
Diocese of Toliara
or
McGregor Support
Endowment
The Bishop Todd & Rev. Patsy McGregor Toliara Endowment Fund
Help Secure the Future of the Diocese of Toliara, Southern Madagascar
Bringing Change
Ten years ago, diocese staff began to befriend a young woman named Nolavy. They soon learned that Nolavy's father was a shaman, a local priest in the African Traditional Religion. Unfazed, People Reaching People grew a Church next to the family's tin hut.
Ten years of planting seeds has reaped a harvest. The shaman came to know Jesus two weeks before his death last year. His wife, baptized Christian as a child, has rededicated her life to Christ. In addition to Nolavy, several of the Shaman's children and grandchildren are now sacristans and leaders in the church. Darkness hovered like a heavy fog but the true light of God shines forth.
Why an Endowment?
Having established the Diocese of Toliara over the past 25 years, the McGregors are looking to create a sustainable future for the next 25. It is apparent that even with sacrificial giving, the local churches will not be able to create the financial resources necessary to continue this level of ministry.
With the future in mind, the McGregors, their friends, and supporters are establishing an endowment which aims to raise at least $1,000,000 (£750,000) to support the continuation of this ministry. The Society of Anglican Missionaries and Senders (SAMS) in the US and the United Society Partners in the Gospel (USPG) in the UK will collect and manage the funds.
The funds will be spent on continuing the work within this diocese – funding evangelists and pastors, creating new Churches, developing economic initiatives and supporting education.
A Message from Todd and Patsy
Transformation of lives begins one step at a time, and this endowment represents a step toward a sustainable future in the Diocese in Toliara, even beyond our own ministry. We anticipate that this endowment will allow us to leave a legacy–together.
Leaving a legacy is more than raising money. It's about giving people hope, securing their future, presenting the gospel, reaching people with true meaning in life. That's what we do as People Reaching People. With your help, we have already built churches, educated hundreds of children, implemented income-generating projects, and most importantly led thousands to the loving knowledge of the Lord Jesus Christ.
Having been faithful in these things, we are looking towards a sustainable long-term future in the diocese. More than ever, we believe in who we are and what we are doing together, for the Malagasy people. Thank you for considering putting real world faith into action and contributing to this fund. Thank you for joining hands and walking this path of life with the Malagasy people, and us, one-step at a time.
With love and thanksgiving to God for you and serving Christ together,
The McGregors
How to give
In the USA
Mail checks to:
SAMS-USA
Attn Denise Cox,
PO Box 399, Ambridge, PA15003
MEMO: Toliara Endowment
Any questions please call: Denise Cox or Julie Kirik on 724-266-0669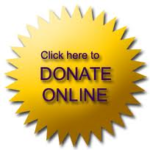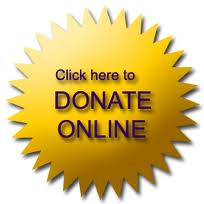 If you have an interest in giving through Electronic Funds Transfer (EFT), please contact Dana Priest at SAMS-USA by email: danapriest@sams-usa.org or by phone: 724-266-0669.
If you would like to consider donating stock for the benefit of the McGregors or the Diocese of Toliara, please contact Julie Kirik at SAMS-USA by email: juliekirik@sams-usa.org or by mail: Julie Kirik, PO Box 399, Ambridge, PA 15003.
All donations to SAMS_USA are fully tax-deductible under IRC 501 ( C) 3 designation.
In the UK:
Make cheques payable to 'USPG (Toliara Endowment)'
Send to:
USPG,
Harling House, 47-51 Great Suffolk Street, London SE1 0BS
Any queries, please contact: Ben Kuevidjen, on 020 7921 2206 or email benk@uspg.org.uk