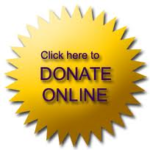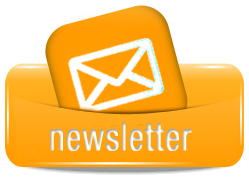 U.S.A. Donors can also give by check payable to:
SAMS-USA, PO Box 399, Ambridge, PA 15003. Memo: -
Diocese of Toliara
or
McGregor Support
First Diocesan Bishop of Toliara
Dear Friends, Family and Faithful Supporters,
Halleluiah! Christ has risen and so has the Diocese of Toliara!
On Sunday, April 21st, 2013, the new Diocese of Toliara was erected and I was enthroned as the First Diocesan Bishop of Toliara.
Five hundred people came from all over the Diocese of Toliara and the country of Madagascar, as well as representatives from People Reaching People, The Diocese of Canterbury, The Anglican Diocese of Mauritius, The Diocese of South East Florida and the Anglican Mission to celebrate in the exciting creation of the newest Diocese in the Anglican Communion. Our guests also included government representatives, such as the Minister of Foreign Affairs, former Malagasy Ambassador to the USA.
The procession and service, covered by national TV, began from Dadabe's home where the first congregants began worshipping 41 years ago. Several evangelists and clergy followed the cross and banners, with 85 year-old DadaBe, retired Bishop Remi Rabenirina and the six Bishops serving in Madagascar trailing behind.
The five-hour service may have been long for many, but did not seem long for me except it was a bit hot wearing the several layers of Bishop's garb! Highlights included:
– My first act of Bishop was to install Rev. Colin Preece, Diocese of Canterbury and long time friend of over 20 years as Honorary Canon of the Cathedral.
– Legal documentations were read and signed during the service by the Dean of the Province, Bishop Jean Claude from Mahajanga. When Bishop Jaona, Diocesan Bishop of Antananarivo, signed the official papers, I exclaimed Halleluhia!
– Placing me in the Bishop's chair under the handcrafted canopy, designed by my local diocesan committee, was quite emotional.
– The symbolic representation of Bishop Jaona passing his staff to me.
– Finally, at the end of the service, unannounced to me, my clergy stood behind me in full support, as I thanked the people who helped raise The Diocese of Toliara up to the point of becoming independent.
At 3:00 pm volunteers from the Toliara parish, who had cooked for two days, hosted a sit down dinner in The Gathering Place, serving 135 guests and another several hundred outside under tarps or in the Educational Center. Singing and dancing continued until after dusk and all had a great time.
Truly this is the season of Easter in which we rejoice and celebrate this long awaited day. Thanks be to God! Halleluhia, Halleluhia, Halleluhia!

Bishop Todd McGregor