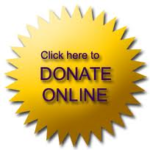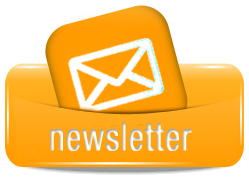 U.S.A. Donors can also give by check payable to:
SAMS-USA, PO Box 399, Ambridge, PA 15003. Memo: -
Diocese of Toliara
or
McGregor Support
PRP Board
With a growing ministry and a desire to help transform lives through mission not only in Madagascar but throughout the world, Patsy and Todd gathered twelve of their friends in 2007 to ask for help. That original meeting helped define the vision and mission for an organization to help support evangelism, education and economic development in East Africa as well as a means and outlet to engage people who were unable to travel to the "ends of the earth" but desired to be transformed by outreach.
During 2008, People Reaching People, Inc. was established as a non-profit entity with an Executive Board appointed.
Current board members are:
Rt. Rev. Dr. Todd A. McGregor (Toliara, Madagascar) President
Joyce Fletcher (

Wheaton, IL)

Vice President

John Griffin (Dorset, England) Vice President
Simon Babbs (Northfield, IL)

Treasurer

Kevin Wenzel (

Rancho Cucamonga, CA

) Secretary
Rev. Dr. Patricia McGregor (Toliara, Madagascar)
Sue Babbs (Northfield, IL)
Lydia Corbett (Oxford, England)
Clark Curtis (Mechanicville, NY)
Lynne Curtis (Mechanicville, NY)
Cheryl Harman (Delray Beach) Fl
Will Harman (Delray Beach, Fl)
Ed McNamara (Norwood, NY)
Corbi Sandoe (Atlanta, GA)
Paul Simmons (Chaville, France)
To support the McGregors in their ministry, the Board meets annually and convenes with regularly scheduled conference calls, committee meetings and work sessions.
Thank you to past board members who have served on our Board: Glynis Bristow, (Cranbrook, England), Craig Cole (Fairfax, VA), Rev. Jackie Cray (Kent, England), Louise Curry, (Glenview, IL), Terry Davidson (Nairobi, Kenya), Lori & Randy Degler (Boca Raton, FL), Paul Egeland (Batavia, IL), Cindy Fay (Westerville, OH), Barb & Phil Johnson (Knoxville, TN), Shane & Sonja Kelly (Washington DC), Heather Loftis (Frisco, TX), Andrei & Shelley Ostric (Grand Haven, MI), R. Scott Purdy (Chicago, IL), John Schoff, (Rolling Meadows, IL), Graham Smith (Jerusalem, Israel), Syd & Laura Verinder (Schertz, TX) and Betsy Wenzel (Boca Raton, FL)