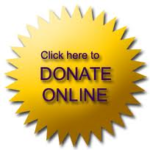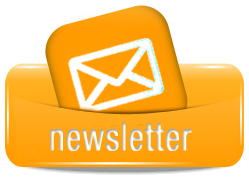 U.S.A. Donors can also give by check payable to:
SAMS-USA, PO Box 399, Ambridge, PA 15003. Memo: -
Diocese of Toliara
or
McGregor Support
– – – Mission trips
Are you
Adventurous?
Ready to serve?
Looking for a Christian experience that is really out of the ordinary?
Purpose Driven (or want to be!)
Then Vacation With A Purpose may well be for you.. Please read on!
Todd and Patsy McGregor have been working in East Africa and Madagascar for over 15 years. They offer Groups and individuals the chance to come join them for a Vacation with a Purpose
The Vacations involve:
Traveling to Kenya or Madagascar
Working with local people on a variety of projects
Experience these countries in a really profound way
Various locations/environments – from Urban to completely rural.
They could be:
Helping Build a School or a Church
Traveling with a Mission Group to reach local people
Simply meeting and encouraging local churches
What you bring to the Vacation
Being open to what God is doing in the country
Being ready to serve
Ready to listen to God in a new way in a new country
Being ready to experience God afresh (it's not till we get out of our own culture that we see God anew)
We can welcome
Groups
Families
Individuals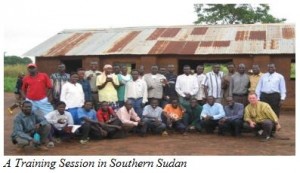 Frequently Asked Questions
If you're thinking about a Vacation with a Purpose, you're bound to have lots of questions. Here are the answers to a few that people often ask. If you do not find an answer to your question here, Contact Us via email.
How much does a Vacation With A Purpose cost?
Typically the air fare is the biggest part of the cost of a Vacation With a Purpose.
Air fares vary depending on the route and season, but for example a recent itinerary from the Washington to Southern Madagascar cost $2300. Kenya is a little cheaper at around $1700.
Accommodation/local travel is typically up to $100/day.
Visas/Travel Insurance/Vaccinations depend on the individual, but could be $150-300. Then you just need some spending money!
Do I need any Vaccinations or other special Health Measures?
Yes, You should make sure you have the recommended vaccinations for the trip. Depending on exactly where you're going, it may be sensible to take anti-malarials too. Do get advice from your doctor. We've included some useful links in the Resources page
What kind of Travel Insurance do I need?
Vacationers have had very few problems in the past, but good travel insurance is essential. We'd strongly recommend getting a policy with medevac cover – some of the places visited are fairly remote!
How long a trip is best? What is a sample Itinerary?
Around 2 weeks is ideal. If you have more or less time we'll work with you to put together a rewarding program. Here is a typical itinerary for a 14 day trip to to Northern Kenya:-
Day Activity
1. Depart from home
2. Arrive Nairobi
3. Rest and recover at St. Julian's Centre (SJC), money exchange, team build, develop goals for mission trip
4. Fly to Marsabit, local mission with the unreached people groups in Northern Kenya
5. Mission, Northern Kenya
6. Mission, Northern Kenya
7. Mission, Northern Kenya, return in afternoon to SJC
8. Debrief, visit local school, orphanage, rest at SJC
9. Safari
10. Safari
11. Safari, Travel back to SJC
12. Shopping, rest, SJC
13. Depart Nairobi
14. Arrive Home
Is it safe to visit these places?
Generally 'yes'. We and you need to take a sensible and informed approach to both Health and Security issues. Regarding Health, it's mostly simple things like taking care about the water you drink, not getting too much tropical sun, etc. Plus we'll have a backup plan to handle emergencies..
Security largely comes from local knowledge, and sensible precautions. For example the simplest way to avoid a pickpocket is don't carry what he wants! Since we work very closely with local Christians we can give you good advice on places to go and things to avoid
All this is included in the briefing before you go; You;ll get an information pack with advice, emergency contacts and procedures. Plus a full face to face briefing, and personal advice during your trip.
Do I need a Visa?
Visas are needed for both Kenya and Madagascar. Currently most US and European citizens can get a visa on arrival in the country ($50 in Kenya, $83 in Madagascar)
How do I know what to bring with me?
We can give you a detailed kit list and briefing pack. The main things are comfortable clothes appropriate for the climate (like a good hat to keep off the sun!), and some things like toiletries that won't be easily available when you're traveling.
We're only a group of one/two/three – do we need to come as a big group?
We've happy to welcome smaller groups – or it may well be you can join in with others on a trip. The main thing is to get in touch, tell us your passions and your gifts, and we'll see what works for you and for us!
Is there an upper/lower age limit? This sounds rather challenging – how do I know if I can cope?
We've had excellent groups with people of all ages. Often it's good to visit with others in the same age-range (a group of university students who ran some soccer coaching in schools, while older groups for example taught some leadership seminars – at a rather slower pace!). The main thing is to be clear on your own capacity, and then fix an itinerary to suit.
How many teams have been hosted before?
We've hosted over 30 teams – and from South Africa, Great Britain, and Australia as well as from the US.
I'd like to know more about Vacation with a Purpose – How can I find out more?
Just get in contact with us – email is often simplest – see the Contact Us page.
Legal
This website is published by People Reaching People, Inc. – which has not for profit status, and exists to support the Christian Ministry of Bishop Todd and Revd Patsy McGregor.
For complete details, please review the following policies::
Terms of Use
Welcome to the Vacation With A Purpose with the McGregors Web site (the "Site"). This Site has been created and maintained by People Reaching People, Inc. in good faith to provide background information about the McGregors Ministry, and opportunities for visits to participate in that ministry.
While every care has been taken in ensuring the accuracy of the information provided, much information changes rapidly in the countries where the McGregors work. As such People Reaching People, Inc explicitly does not guarantee the accuracy of the site. Similarly, any arrangements to visit and work with the McGregors are always the subject of a detailed contact and establishing of the itinerary and terms of any visit. This site does not explicitly or implicitly create any form of contract or offer of contract. The information and materials contained in these pages, and the terms, conditions, and descriptions that appear, are subject to change.
This site may contain links to web sites controlled or offered by third parties (non-affiliates of People Reaching People, Inc.). People Reaching People, Inc. hereby disclaims liability for, any information, materials, products or services posted or offered at any of the third part sites linked to this web site. By creating a link to a third party web site, by People Reaching People, Inc. does not endorse or recommend any products or services offered or information contained at that web site, nor is People Reaching People, Inc. liable for any failure of products or services offered or advertised at those sites.
Privacy Policy
If you contact us by email or other means, you may send us personal information such as your name, address, city, state, zip, telephone number(s), email address.
People Reaching People, Inc. never sells, rents, leases or exchanges your personal information with other organizations. The identity of all who contact us through our website will be kept confidential. The use of your information is limited to internal purposes of People Reaching People, Inc. by authorized individuals and serves to only further the ministry of People Reaching People, Inc. and no other corporation or organization.
Miscellaneous
These Terms are governed by and shall be construed in accordance with the laws of the Florida without giving effect to any principles of conflicts of law. If any provision of these Terms shall be unlawful, void, or for any reason unenforceable, then that provision shall be deemed severable from these Terms and shall not affect the validity and enforceability of any remaining provisions. These Terms are effective unless and until terminated by People Reaching People, Inc.
Published by People Reaching People, Inc., of c/o Hodgson Russ LLP, 1801 N. Military Trail, Suite 200, Boca Raton, Florida33431. People Reaching People, Inc. is a not-for-profit Corporation incorporated in the state of Florida.
Here are some websites we hope you'll find useful:
People Reaching People – (the McGregors Ministry Site)
Travel Agents
Travel Books
* Bradt Guide to Madagascar
* Rough Guide to Madagascar
* Insight Guide to Kenya
* Rough Guide to Kenya
* Rough Guide – Kenya Map
Health Information
* CDC: Travelers' Health
* UK Foreign Office: Travel Health
Christian Websites
* Anglican Church in Kenya
* Anglican Church: Provincial News
* Anglican Provincial news from Antsiranana (northern Madagascar)
* St Juilans Centre, Kenya
General Info
* CIA World Factbook Madagascar
* CIA World Factbook Kenya
* BBC profile Kenya