I Will Never Climb This Again!    "I will never climb this again". I remember Patsy's words when I asked her if she would climb Mount Kilimanjaro again. After just completing the Kili climb with a team of 24, including our daughters and some PRP board members, in 2005, it might not have been the most appropriate time to ask her, especially while still descending the tallest mountain in Africa, with a height of over 19,000 feet. However, I told her I would do it again, and ten years later, that time has come! On September 7-18, I will be climbing Kili with a small group of seven men, including SAMS Chairman of the board, SAMS Executive Director and other missionaries and senders, all connected with our mission agency.
Our purpose in taking on this trek is two-fold.  First is promoting the SAMS Pathway to Global Vision Efforts in reaching people for Christ and partnering in Africa, Asia, Europe, North America, and South America. SAMS has expanded over the years into almost every continent and are doing a splendid job fulfilling the Great Commission by "going into every nation."
Second is for each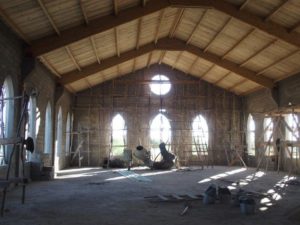 climber to raise funds for a local cause that is important to them. For me and the Diocese of Toliara, our cause is to continue in our church planting program by finishing the diocesan Cathedral, constructing a Women's Center to enhance education and economic development and to move forward in our plan to build 20 churches in the next 5 years.   Our goal is to raise $60,000.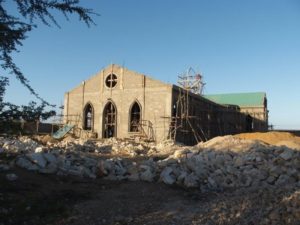 We are nearly finished building the Cathedral! We are trusting that additional funds ($45,000) will come in to complete it within three months. Thanks to a generous living legacy from one of our donors, plans move forward for the construction of a Women's Center to offer facilities to help educate and enhance the daily lifestyle by providing valuable life skills for underprivileged women.
Personally, I'm looking forward to climbing Mt. Kilimanjaro again and use it as an opportunity for a spiritual retreat, personal reflection and a time of bonding with some great committed Christian leaders. I hope that you will get involved in this Kili Climb through prayer and through sending your financial gifts toward these causes mentioned above.
Patsy's "no" became my "yes!"
+The Rt. Rev. Todd McGregor
Todd will be traveling as the team Chaplain.