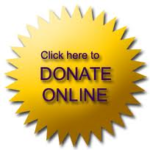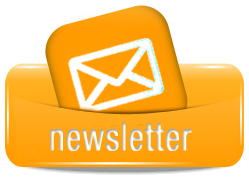 U.S.A. Donors can also give by check payable to:
SAMS-USA, PO Box 399, Ambridge, PA 15003. Memo: -
Diocese of Toliara
or
McGregor Support
– – – Patsy –bio, book info
Patsy's Latest Book: The Detour: An Off-Road Safari

Patsy's newest book, based on their missionary experiences in Kenya, is now in pirnt and available!! Please contact Barb Johnson, via email, bjohnson9238@hotmail.com to request your copy. Each book is $25. Please also include $3.50 cash for shipping and handling.
Current E-Newsletter
Please join our email mailing list, we would welcome your partnership with us! This is a great way to stay current on the ministry and prayer needs through electronic updates. Please know your email address will be used ONLY for updates on the McGregor/PRP ministry activities.
Current Print newsletter

If you would like to stay informed on our latest news, you can also join our newsletter mailing list. You will receive periodic hardcopy updates on how God is present and working throughout eastern Africa. We appreciate your support and partnership with us!!
Email Todd and Patsy

bishopmctodd@yahoo.com
patsytodd@yahoo.com
Send Comments to Patsy and Todd

Patsy and Todd's mailing address:

Your correspondence may be sent to the McGregor's at the following mailing address:
McGregor's
PO Box 408
Ankilifaly
601 Toliara
MADAGASCAR
New!! Plan a Visit

If you would like to plan a visit with the McGregor's in Madagascar or Kenya, please click here to visit our new "Vacation with a Purpose" website. Great info as you make your travel plans! Click here.
Support PRP

Effective March 1, 2009, the McGregor's began a new partnership with SAMS-USA (www.samsusa.org) as a missionary sending agency. SAMS (South American Mission Society) is one of the most established Anglican/Episcopal mission agencies, supporting missionary families for 150 years. SAMS will provide support in maintaining records as well as provide credit card and automatic monthly donation opportunities. The McGregor's and the People Reaching People Board members thank all those who are involved in praying for and financially supporting Patsy and Todd's ministry.
Effective immediately, donations can be sent to:
SAMS-USA
PO Box 399
Ambridge, PA 15003
Please place a notation of "McGregor's Project Fund" or "McGregor Support Fund" or "Diocese of Toliara" on the memo section of your check. Donations toward the project fund will support current activities underway in Madagascar, examples include: new church building projects, economic development, training programs, etc. The support fund will help the McGregor's with their daily, on-going needs, examples including: administrative fees, food, housing costs, medical expenses, transportation, travel expenses, etc. The Diocese of Toliara fund will support ongoing diocesean needs in establishing a new diocese in the southern region of Madagascar.
Your credit card donations are now also being accepted via the SAMS website (www.samsusa.org). If you have an interest in giving through Electronic Funds Transfer (EFT), please contact Dana Priest at SAMS USA, by phone 724-266-0669 or email, danapriest@sams-usa.org. All donations to SAMS are fully tax-deductible under IRC 501 ( C) 3 designation. You may also make online donations via this link: https://dlq4.donatelinq.net/qv10/default.aspx?MerchantID=SAMS .
New–UK Friends!
Thank you for your interest in donating to the exciting work of Bishop Todd and Rev. Patsy, too. In the UK, we have made arrangements to receive funds via the Church Missionary Society. Donations can be made in several ways:
-By cheque payable to "Church Missionary Society (P.MG001). Cheques can be sent to Church Mission Society, Watlington Road, Oxford, QXF 6BZ
-By Direct Debit using a form for regular payments. Please contact Mary Smit, fundraising manager at CMS on 01865 787513 to receive a current form or via email: mary.smith@cms-uk.org.
-An option is also provided by Bank Transfer to:
Bank: Royal Bank of Scotland
Sortcode: 15-10-00
AccNumber: 22897864
AccName: Church Mission Society
Reference to be quoted: P.MG001-McGregor
If you are a UK taxpayer, PLEASE do complete a Gift Aid form–it means an extra 28p for every pound that is donated. Forms can be sent with the donation or direct to CMS. Questions can also be addressed to Bishop McGregor, bishopmctodd@yahoo.com. Additonal questions can also be directed to Mary Smith at CMS. Contact information provided above.
Thank you. To God be the Glory!